Fred S. Maron, general dentist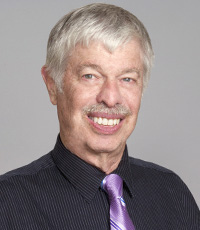 Dr. Maron's passion for dentistry and commitment to excellence are well-known to both patients and colleagues in the community. He considers his staff and patients to be an extended famly. New patients are amazed at the warmth and caring shown to them by the staff and doctor. When Dr. Maron calls patients to see how they are doing after a difficult procedure, they commonly remark that no doctor has ever called them at night or on a weekend to check on them.
Dr. Maron also believes that giving patients adequate time is very important. Some people hate going to the dentist. Just sitting in a dental chair is traumatic for many of them. Dr. Maron is very patient and understanding of the needs of these patients. Years later they remind him of how fearful they once were in being treated in the dental office and how comfortable they are now in coming.
Dr. Maron has practiced general dentistry in his current Poughkeepsie, New York location for more than 40 years. He has completed advanced training in all aspects of dental treatment, including Invisalign® orthodontics Bioclear technique for placing plastic fillings, dental sleep medicine, and mini implants. Dr. Maron has taught dental residents at Montefiore Hospital and published dental articles. He participates regularly in continuing education and reads numerous dental journals to stay up-to-date with current techniques and materials.
Professional credentials
Dr. Maron has attained the following professional achievements:
Fellowship (1982) and Mastership (2002) in the Academy of General Dentistry
Assistant Clinical Professor of Dentistry, Albert Einstein College of Medicine, Bronx, NY (1980-2009) and Assistant Attending at Montefiore Hospital, Bronx, NY (1978-2009), where he taught dental school graduates how to do dentistry on patients with diverse medical disabilities in a hospital environment
Publications in the Journal of the American Dental Association: "Mucosal burn resulting from chewable aspirin: report of case" (August 1989), "Enamel Erosion resulting from hydrochloric acid tablets" (June 1996)
Certified in the Bioclear method for restoring back teeth.
Education and training
Dr. Maron has attained the following educational achievements:
Bachelor of Arts (BA) in biology with honors (Magna Cum Laude, Phi Beta Kappa) from Queens College of CUNY
Doctorate of Dental Medicine (DMD) from University of Connecticut School of Dental Medicine, where he completed two years of medical school while taking dental courses and took both medical and dental boards
One-year post-dental school General Practice Residency at Montefiore Hospital, which included trauma training in hospital emergency rooms; and patient treatment in a geriatric/chronic disease hospital, a juvenile detention center, and an outpatient clinic in a large hospital
Professional affiliations
Dr. Maron is a member of the following organizations:
Continuing education
The New York State Dental Association has recognized Dr. Maron for completing 1,000 hours of continuing dental education. Some of the courses and topics he has recently studied are as follows:
April 2018 (2 days)—Mini Implant Training II (Shatkin F.I.R.S.T.® Technique)
September 2018 (3 days)—"Creating Natural Esthetic Composite Restorations," Achieving the Perfect Smile with Crowns and Veneers" (Clinician's Choice Dental Conference)
November 2018 (2 days)—"The Art of Endodontics" (Buchanan, NYU)
November 2018 (1 day)—"7 Tips for Esthetic Success" (Brady, Greater NY Dental Meeting)
December 2018 (1 day)—Mini Implant Residency (Shatkin F.I.R.S.T.® Technique)
January 2019 (3 days)—"New Advances in Posterior Restorative Dentistry" (Clinician's Choice Dental Conference)
March 2019 (3 days)—"Innovations in Implant Dentistry" (Chu, NEMSC)
January 2020 (3 days)—"Updates in Clinical Dentistry" (Clinician's Choice Dental Conference)
March 2020 (2 days)—"Diagnosis, Psychology and Treatment of Sleep Apnea," "HPV and Head and Neck Cancer" (Clinician's Choice Dental Conference)