Tooth replacement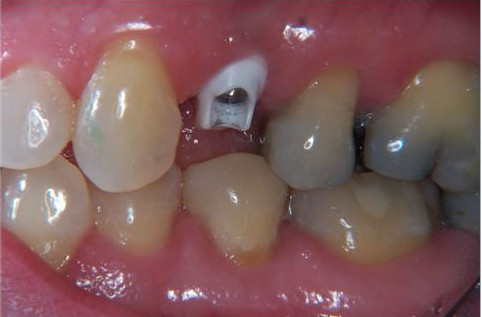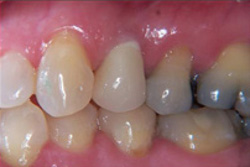 Missing teeth cause many problems including movement of adjacent teeth, difficulty speaking and eating, and low self-esteem. If you are missing one or more teeth, Dr. Maron is able to provide durable, attractive replacement teeth to rejuvenate your smile and increase your chewing function. He custom designs a replacement using one of these options:
Maryland bridges—This conservative treatment option requires minimal removal of the tooth that is adjacent to the missing tooth. We bond a wing-shaped piece of metal that has a false tooth attached to it to the adjacent tooth or teeth. The disadvantage of this treatment is that the metal wing might fall off and require rebonding to the tooth.
Full dentures—This custom-fitted removable appliance replaces all of the upper or lower teeth and consists of false teeth mounted in a plastic gum-colored base. The full denture relies on the coordination of your muscles for retention. Another option is to use several implants to retain the denture.
Partial dentures—This custom-fitted removable appliance replaces a few missing teeth and consists of multiple teeth on a gum-colored base. Usually the appliance attaches to the mouth with metal clasps or brackets.