Restorative dentistry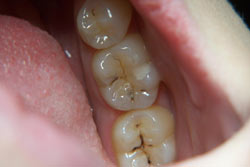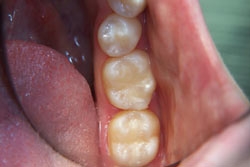 Tooth decay has significantly diminished over the years due to fluoride use and healthier diets. However, teeth are still susceptible to decay, infection, and breakage and sometimes need to be restored back to health. Dr. Maron restores teeth using white plastic fillings and white glass iononer fillings.
White plastic fillings—Dr. Maron uses the Bioclear method for placing most white plastic fillings. He is one of the few certified Bioclear dentists in New York State. Using this system, he injects heated plastic in and around the tooth. This procedure needs less drilling and causes less nerve irritation. It is a more conservative approach that leaves more remaining tooth to hold the plastic. Fillings are stronger, longer lasting, and more aesthetically pleasing.
Dr. Maron tries not to use silver fillings (also known as amalgams) because they do not adhere to teeth, they make the teeth sensitive to cold, and they are ugly. Also, silver fillings act as wedges, fracturing teeth over time.