Restorative dentistry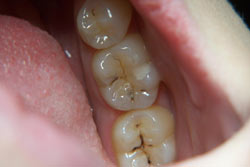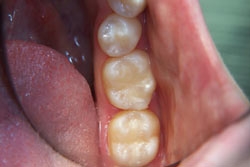 Tooth decay has significantly diminished over the years due to fluoride use and healthier diets. However, teeth are still susceptible to decay, infection, and breakage and sometimes need to be restored back to health. Dr. Maron restores teeth using white plastic fillings and white glass iononer fillings.
White plastic fillings—Also known as composites because they are made of tooth-colored composite resin, these fillings are ideal for new cavities or for replacing old fillings. Not only will these fillings resist decay, restore strength, and provide insulation to the teeth, but they will also be esthetically pleasing.
Dr. Maron tries not to use silver fillings (also known as amalgams) because they do not adhere to teeth, they make the teeth sensitive to cold, and they are ugly. Also, silver fillings act as wedges, fracturing teeth over time.