Dr. Maron's dental staff
Our dedicated dental staff brings years of training and experience to the practice. Not only are they skilled in their respective fields, but they are also knowledgeable about our office and patients, having worked together as a team for many years. They are attentive to your personal needs and strive to make your visit comfortable.
Dr. Ariana Frank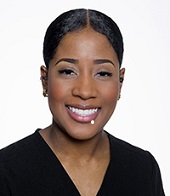 Our new associate, Dr. Ariana, as she likes to be called, popped into our office seven years ago to shadow Dr. Maron. We waited for her to get into dental school and finish her training so that she could join our practice. We are so happy that she did.
Born and raised in the City of Poughkeepsie, Dr. Ariana received her Doctoral degree in Dental Medicine from Temple University Maurice H. Kornberg School of Dentistry. During her studies at Temple, Dr. Ariana was honored with her appointment as "Endodontic Host"—a position awarded to the senior student who expressed both interest and advanced skill in endodontics.
After graduating from Temple, Dr. Ariana went on to complete a General Practice Residency at Saint Francis Hospital and Medical Center—a Level 1 Trauma Center in Hartford, Connecticut. There she provided comprehensive dental treatment to a diverse patient population, emergency treatment to trauma patients, and dental rehabilitation to patients under general anesthesia in the Operating Room. She was honored with the "Reiger Award"—presented to the dental resident with outstanding clinical performance who embodied the art of and dedication to dentistry.
Administrative team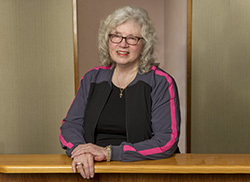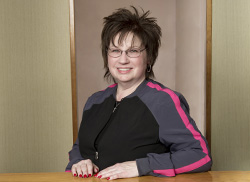 Pat and Mary are the friendly voices that you hear when you call our office. They have been with our office for 40 years. Both are experts at dealing with insurance companies. They know the new technology required to submit insurance claims, digital x-rays, intraoral photos, and other information electronically. They also treat our patients as family. When you have a dental problem, they can usually schedule an appointment the same day.
Dental assisting team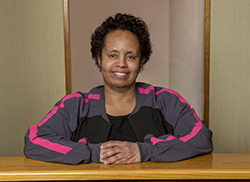 Joann is the dental assistant in our office. Joann has been with us for more than 30 years.. She sterilizes our instruments, cleans and prepares the treatment rooms for your visits, and assists Dr. Maron and Dr. Ariana as they works on you. She also takes your digital x-rays and makes your retainers after Invisalign® orthodontics. Her most important job, however, is to ensure your comfort during treatment.
Hygiene team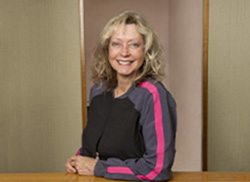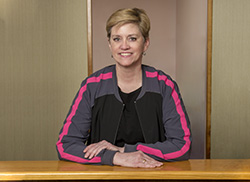 Our office has two hygienists every day. They are well trained and follow an office protocol. Our hygienists clean your teeth; measure your gums; take x-rays; insert antibacterial medications into your gums; and evaluate your mouth for advanced treatments such as Invisalign®, Perio Protect®, and tooth whitening. Mary is certified to give injections and administer nitrous oxide.