Testimonials to Dr. Maron's dental practice
I am so lucky to have found dentist Fred Maron
"A colleague referred me to Dr. Maron several years ago when I needed a root canal. For someone who previously only had two small cavities and no dental checkup in years, I was terrified. But the root canal work was 100% painless and no pain relievers afterward. It was an absolute non-event. I am so lucky to have found Fred Maron. He has great expertise, he takes time to advise, the staff are wonderful. This office is outstanding."
I strongly recommend Dr. Maron's dental practice
"My wife has been going to Dr. Maron for years and has always raved about him. When my dentist retired I started going to Dr. Maron and I now have to agree with my wife. His level of care and attention to detail is outstanding. All the office staff are great also. I strongly recommend Dr. Maron's dental practice."
Dr. Maron is a TOP DOCTOR in every sense of the word(s)
"Dr. Maron is a TOP DOCTOR in every sense of the word(s). He is on top of the leading edge of technology. He is totally committed to excellence in everything he does. He requires strictest adherence to hygiene in his office and of his staff members. He is thorough, professional, and compassionate. He has taken care of our entire family from the time our kids were toddlers until their young adulthood when they left Poughkeepsie.
His staff, from his assistants to his office professionals are also amazing.
Most importantly, we TRUST Dr. Maron and his staff implicitly.
I cannot imagine ever having to go to another dentist. Dr. Maron is THE BEST!"
Dr. Maron's first-rate techniques and dental skills
"You would be hard pressed to find a better dentist than Dr. Maron. His technique and skills are first rate. I never leave the office with a problem. Excellence is the by word in his office. Dr. Maron goes so far as to examine the patient's throat for anything unusual. He discovered a tumor on my wife's thyroid that was not noticed by other doctors. As a result my wife had the tumor removed before it had grown worse probably saving her life. I'm very happy and fortunate to have Dr. Maron as my dentist."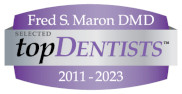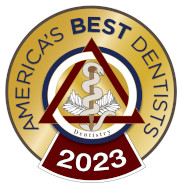 Online reviews
For the latest reviews of Dr. Maron's practice, see the Online reviews page on our website.