Latest technology
Latest technology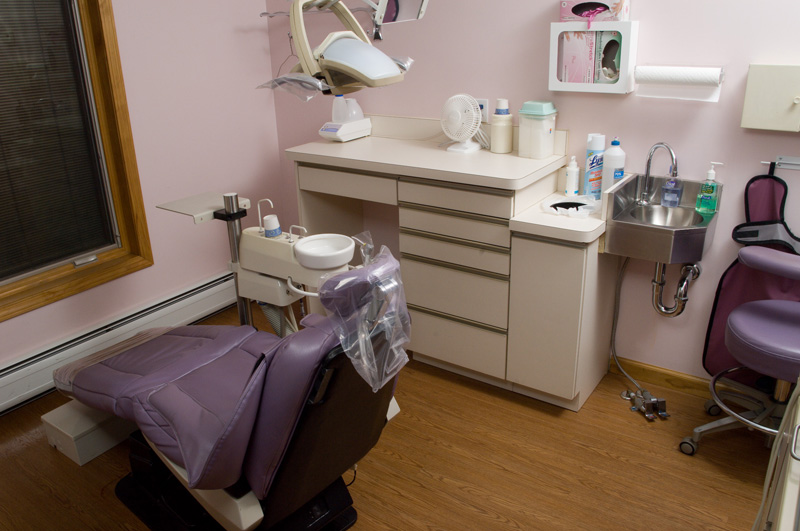 To ensure efficient service and accurate results, our state-of-the arts facility is outfitted with the latest dental equipment and tools, including the following recent technology: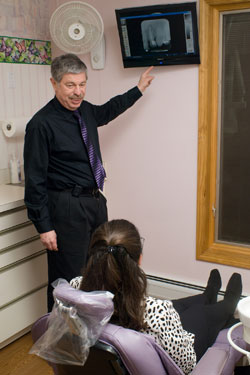 Digital x-rays—We take digital x-rays to look for decay, abscesses, and other abnormal conditions in your mouth. The electronic sensor that we insert into your mouth captures images of your teeth and is connected to a computer, where the images are projected on a screen. Digital images are much larger and easier to see than traditional film images. In addition, we can magnify areas to see them closer. Most importantly, digital x-rays expose you to a lower dose of radiation and are safer for the environment than traditional x-rays.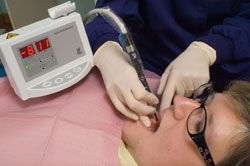 DIAGNOdent laser caries detection system­—We use this hand-held device, which looks like a pen, to find tiny cavities in the biting surfaces that are undetectable with x-rays. The DIAGNOdent laser measures the fluorescence given off by waste products of bacteria associated with these small cavities and records the readings on a display.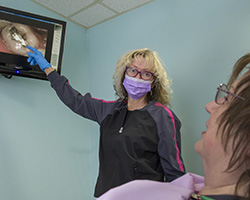 Patient education videos—We know that "a picture is worth a thousand words," so we use videos to show you your dental treatment options.
­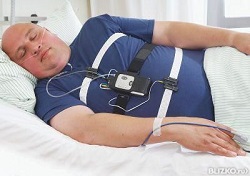 Embletta® x100 home sleep study system—This compact, portable monitoring device performs many of the same tests that a hospital sleep study performs; however, you can use it in the comfort of your home. The Embletta measures the number of times your breathing stops, the oxygen level in your blood, and the position in which you sleep. It provides enough other data to fill a seven-page report! Our office uses this information to see if the oral sleep appliance is functioning well or needs more adjustments. In addition, we are able to send the test results to your physician.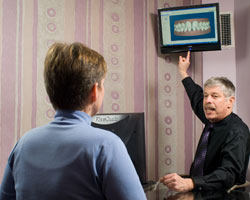 Invisalign computer-generated orthodontic treatment plans—Invisalign® is a system of moving teeth in small increments with clear plastic aligners. The Invisalign treatment plan plots the step-by-step movement of the teeth in a series of computer-generated images. This plan enables us to show you visually what the proposed orthodontic treatment should accomplish. With conventional orthodontics, you cannot see what the final result will be.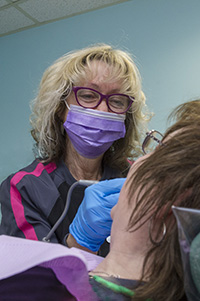 Intraoral camera—This pen-sized, camera-tipped wand, which we insert into your mouth, enables you to see the dental problems that require treatment. The intraoral camera takes photos of the inside of your mouth and transmits the images of your teeth through a computer unit to a large video screen. The images take some of the mystery out of dental treatment, enabling you to see the leakage around fillings and the fractures of teeth.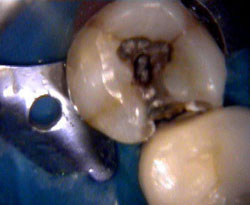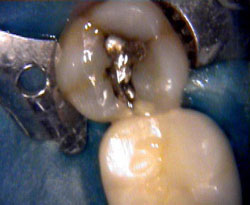 The silver filling prevents the x-ray from showing any decay in its vicinity, and the early decay between the teeth is too narrow to be detected by x-ray.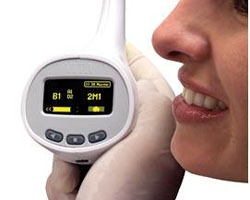 VITA Easyshade® Compact spectrophotometer—We use the VITA Easyshade® Compact spectrophotometer to measure tooth shades quickly and easily under any lighting condition. Using this hand-held device, we can measure natural teeth, check restoration shades, and track bleaching progress with the push of a button. The Easyshade Compact enhances the accuracy of choosing shades of crowns, veneers, and other restorations so that the decision is not just left to the human eye.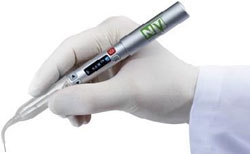 NV Microlaser—We use the NV Microlaser for killing bacteria associated with gum disease and for reshaping or removing soft tissue in the mouth. Patients find that surgery done with the laser causes less discomfort and promotes faster healing. The laser relieves pain in cold sores and apthous ulcers in just minutes, removes annoying bumps in the mouth from cheek or lip bites quickly and easily with no bleeding, and provides fast relief—without bleeding—for patients who are tongue-tied. The list of uses is endless.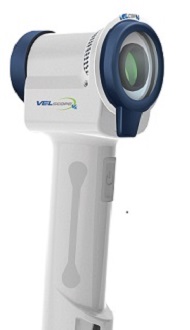 VELscope® Vx Handpiece—We use this hand-held device during our routine hygiene checkups to inspect your mouth and tongue for oral tissue abnormalities, including cancer and pre-cancer. The VELscope emits a safe, bright blue light that causes soft tissue of the mouth to naturally fluoresce. Healthy tissue glows in distinct patterns that may be visibly disrupted when tissue undergoes an abnormal change as it does in oral cancer. When discovered early, the 5-year survival rate for oral cancer patients is about 83 percent. Unfortunately, most cases of oral cancer are discovered in late stages, when the five-year survival rate drops to around 50 percent.
Online reviews
For the latest reviews of Dr. Maron's practice, see the Online reviews page on our website.
Office location
Dr. Fred S. Maron
541 Haight Avenue
Poughkeepsie, New York
12603
Phone: (845) 454-0380
FAX: (845) 454-2320
E-mail: contact@marondental.com
Testimonial
"He requires strictest adherence to hygiene in his office and of his staff members."
Wheelchair accessible
Our office has a wheelchair-accessible entrance and bathroom.
Did you know?
Obstructive sleep apnea can shorten your lifespan by 8-10 years. We can treat it.
Testimonial
"I have been to other dentists over the past many years, but I think Dr. Maron is absolutely the best. No pain. Modern techniques. Superclean office. Wonderful staff."
Did you know?
Using a rubber dam or the newer Isolite to keep the teeth dry eliminates the need to use cotton rolls in your mouth.
Emergency care
Dr. Maron tries to see emergency dental patients during office hours on the same day the problem occurs. If you have a dental emergency, call early in the day.
If your emergency occurs after office hours, call our office for instructions on how to reach Dr. Maron.
Did you know?
Each staff member has a radiation badge to ensure the proper levels of radiation are being used.
Consistent care
Unlike group dental practices, where you might see a different dentist every year, you see Dr. Maron every time.
Did you know?
The waterlines for our drills use a special additive to kill any bacteria in the waterline.
Testimonial
"He is constantly updating his equipment and techniques. I currently live in the City and come back to see him because he is the best."
Did you know?
Dr. Maron can straighten your teeth using virtually invisible plastic aligners (Invisalign®). He treats both adults and adolescents with Invisalign®. Call us today for your free consult.
Solutionreach™
Our Solutionreach™ software will send you e-mail and text message reminders 1 week, 1 day, and 2 hours before your appointment. We can also customize the reminders to your preference.
If you want e-mail reminders from our office, you may have to set your spam software to allow Solutionreach.
Did you know?
Small details matter. Our office has dedicated air lines to prevent moisture contamination of our plastic fillings.
Testimonial
"Dr. Maron goes so far as to examine the patient's throat for anything unusual. He discovered a tumor on my wife's thyroid that was not noticed by other doctors."
Affordable dentistry
What good are free exams and x-rays if the proposed treatment costs thousands of dollars?
Did you know?
Our office uses x-ray sensors to decrease the amount of radiation needed to take x-rays.
Testimonial
"Dr. Maron and his staff are wonderful. Anyone with children I highly recommend Dr. Maron."