Latest technology
Latest technology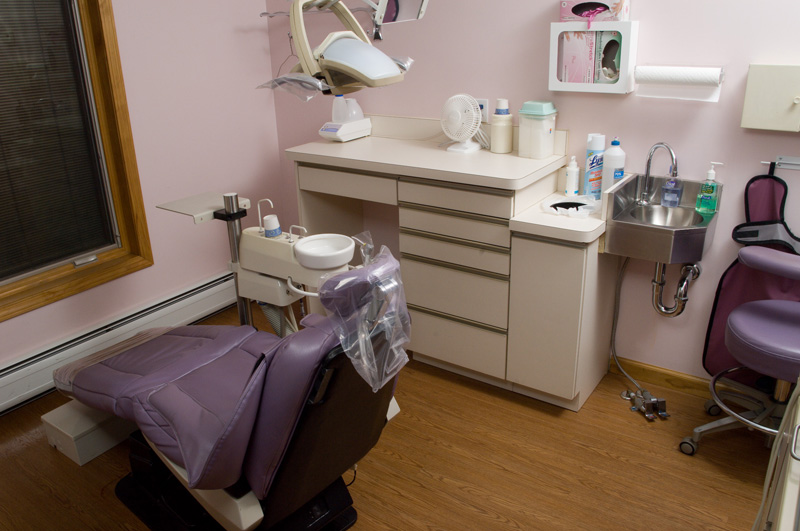 To ensure efficient service and accurate results, our state-of-the arts facility is outfitted with the latest dental equipment and tools, including the following recent technology: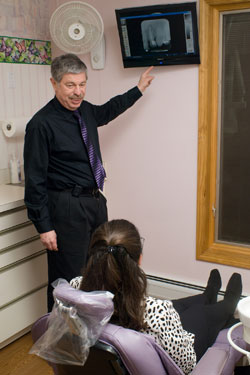 Digital x-rays—We take digital x-rays to look for decay, abscesses, and other abnormal conditions in your mouth. The electronic sensor that we insert into your mouth captures images of your teeth and is connected to a computer, where the images are projected on a screen. Digital images are much larger and easier to see than traditional film images. In addition, we can magnify areas to see them closer. Most importantly, digital x-rays expose you to a lower dose of radiation and are safer for the environment than traditional x-rays.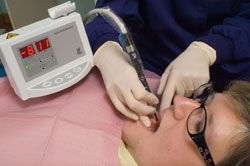 DIAGNOdent laser caries detection system­—We use this hand-held device, which looks like a pen, to find tiny cavities in the biting surfaces that are undetectable with x-rays. The DIAGNOdent laser measures the fluorescence given off by waste products of bacteria associated with these small cavities and records the readings on a display.
Office location
Dr. Fred S. Maron
541 Haight Avenue
Poughkeepsie, New York
12603
Phone: (845) 454-0380
FAX: (845) 454-2320
E-mail: contact@marondental.com
Wheelchair accessible
Our office has a wheelchair-accessible entrance and bathroom.
Testimonial
"I have been to other dentists over the past many years, but I think Dr. Maron is absolutely the best. No pain. Modern techniques. Superclean office. Wonderful staff."
Did you know?
The waterlines for our drills use a special additive to kill any bacteria in the waterline.
Testimonial
"He is constantly updating his equipment and techniques. I currently live in the City and come back to see him because he is the best."