Latest technology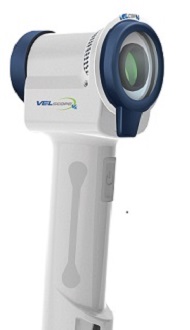 VELscope® Vx Handpiece—We use this FDA-approved hand-held device during our routine hygiene checkups to inspect your mouth and tongue for oral tissue abnormalities, including cancer and pre-cancer. The VELscope emits a safe, bright blue light that causes soft tissue of the mouth to naturally fluoresce. Healthy tissue glows in distinct patterns that may be visibly disrupted when tissue undergoes an abnormal change as it does in oral cancer. When discovered early, the 5-year survival rate for oral cancer patients is about 83 percent. Unfortunately, most cases of oral cancer are discovered in late stages, when the five-year survival rate drops to around 50 percent.
Office location
Dr. Fred S. Maron
541 Haight Avenue
Poughkeepsie, New York
12603
Phone: (845) 454-0380
FAX: (845) 454-2320
E-mail: contact@marondental.com
Wheelchair accessible
Our office has a wheelchair-accessible entrance and bathroom.
Testimonial
"I have been to other dentists over the past many years, but I think Dr. Maron is absolutely the best. No pain. Modern techniques. Superclean office. Wonderful staff."
Did you know?
The waterlines for our drills use a special additive to kill any bacteria in the waterline.
Testimonial
"He is constantly updating his equipment and techniques. I currently live in the City and come back to see him because he is the best."